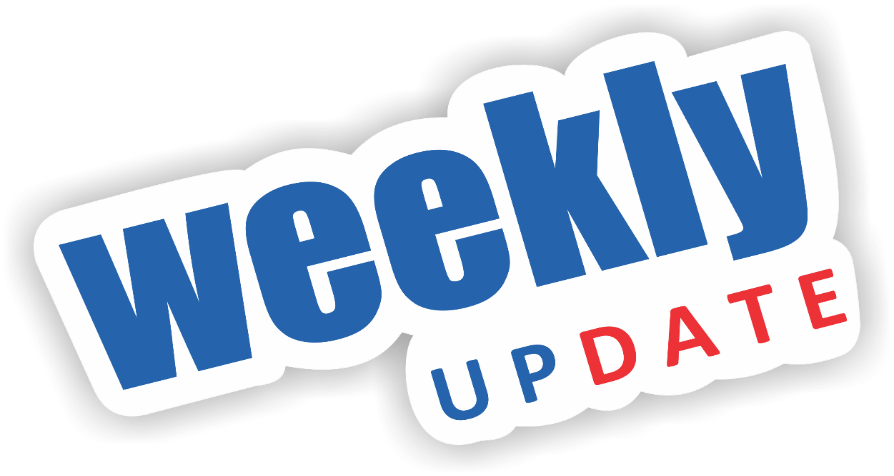 Current Events:
Ambassador Program Office
Out of care and concern for the safety of our volunteers, employees and customers the Ambassador Program office has temporarily suspended all volunteer activities. As part of our response to the COVID-19 global pandemic, the office will be closed until May 4. If the pandemic situation dramatically improves, the office may reopen earlier.
The volunteers in the Ambassador program bring DFW's Customer Experience to life in our terminals each day helping travelers as they journey through the Airport.
Have a question? Need to connect? We are here for you!
Chemane Terrell: 972-973-7000 or 972-948-7130
Cindy Alford: 972-973-7011
Cristina Fraker: 972-973-7013
Betsy Morrison: 972-973-7010
---
Using this time to try out new recipes, tend to your lawn and garden, or learn a new hobby or skill? We would love to see your smiling faces! This includes our K-9 Crew, too!
Share your photos with us by sending them to Cristina at cfraker@dfwairport.com
---
We heard your voice!
Earlier this year, volunteers were asked to complete a survey about their volunteer experience at DFW Airport. We appreciate those who took the time to complete the survey!
Our team will host a conference call open to all volunteers to discuss the outcome of the survey. You can RSVP for the DFW Volunteer Survey Results – Conference Call in the volunteer management system:
Monday, April 20th, at 2:00 p.m.
Wednesday, April 22nd, at 10:30 a.m.
---
Social Hour Call-In
The Ambassador Program team misses you! As a chance to reconnect, we created a "Social Hour" conference call forum open to all volunteers to connect on a variety of topics such as "What do you miss most about volunteering at the Airport?" or "Are you learning any new hobbies during this time?"
Your forum hosts are Cristina, Cindy, and Chemane! To join us, simply sign-in to the volunteer management system and register for our last "Social Hour" events taking place this week, April 14th, April 15th, and April 16th at 2:00 p.m.
You must RSVP and an email will be sent directly to you with the conference call number to dial-in to the "Social Hour".
The link to sign up for the event is: https://volunteer.dfwairport.com/dfw-events (please be sure to open this page in Google Chrome browser)
If you have any questions, please reach out to us. We are here to help and support.
---
Frequently Asked Questions
Volunteer Management System, HandsOnConnect©
Q: What is HandsOnConnect? A: It is the Volunteer Management System used by DFW Volunteers to greatly improve the experience of our volunteers in selecting a shift opportunity, signing up for fun events, accessing the Weekly Update, and to better track volunteer hours.
Q: How do I reset my password? A: Click "Log in," click "Forgot Password?" then enter your email address used for your account. You will receive an email from DFW Volunteers. If you do not receive this email, check your spam or "junk" folder in your email. Click the link on the email to follow the instructions to reset your password.
Q: What device can I use to access the site? A: You can use any internet browser; however, the system recommends Google Chrome for optimum access.
Q: Will my account expire if I do not use it? A: No, there is no time limit; however, please check and keep updated the profile information, especially your own contact information and emergency contact information.
Q: How do I update my profile? A: Log in to your account and click on "My Account" then click on "Overview" and then click on "Personal Information." We ask all volunteers to fully complete their profile and ensure it is up to date.
Q: How do I sign up for a volunteer shift? A: To sign up for a shift opportunity by date and location, log in to your account and click on "Volunteer Shifts" to choose an opportunity. If you have additional questions, contact the Ambassador Program office at 972-973-7000 for assistance.
Q: Will my session timeout? A: There is no session timeout.
---
Ambassador Spotlight:

To the volunteers who are celebrating a Milestone Anniversary in the month of April. We greatly appreciate your commitment.
K9 1 Year: *Mary Cavanaugh and Maserati, *Joni Coble and Troy
Navigators 1 Year: *Arwa Siddiqui, *James Mahon, *Ishan Patel
Ambassador 1 Year: *Gerald Guest, *Susie Allen, *Tom Finley, *Jean Schobert
Ambassador 5 Year: *Sue Drautz, *Gene Drautz, *Linda Chmiel, *Mary Huffman, *Colin Martin, *Karen Nickel, *Joe Perez, *Gerri Talley, *James Talley
Ambassador 10 Year: *Allan Hill, *John Hovanec, *Gloria Suges
Ambassador 15 Year: *Bob Hughes
Ambassador 20 Year: *Liliana Konhauser, *Stacey Archip