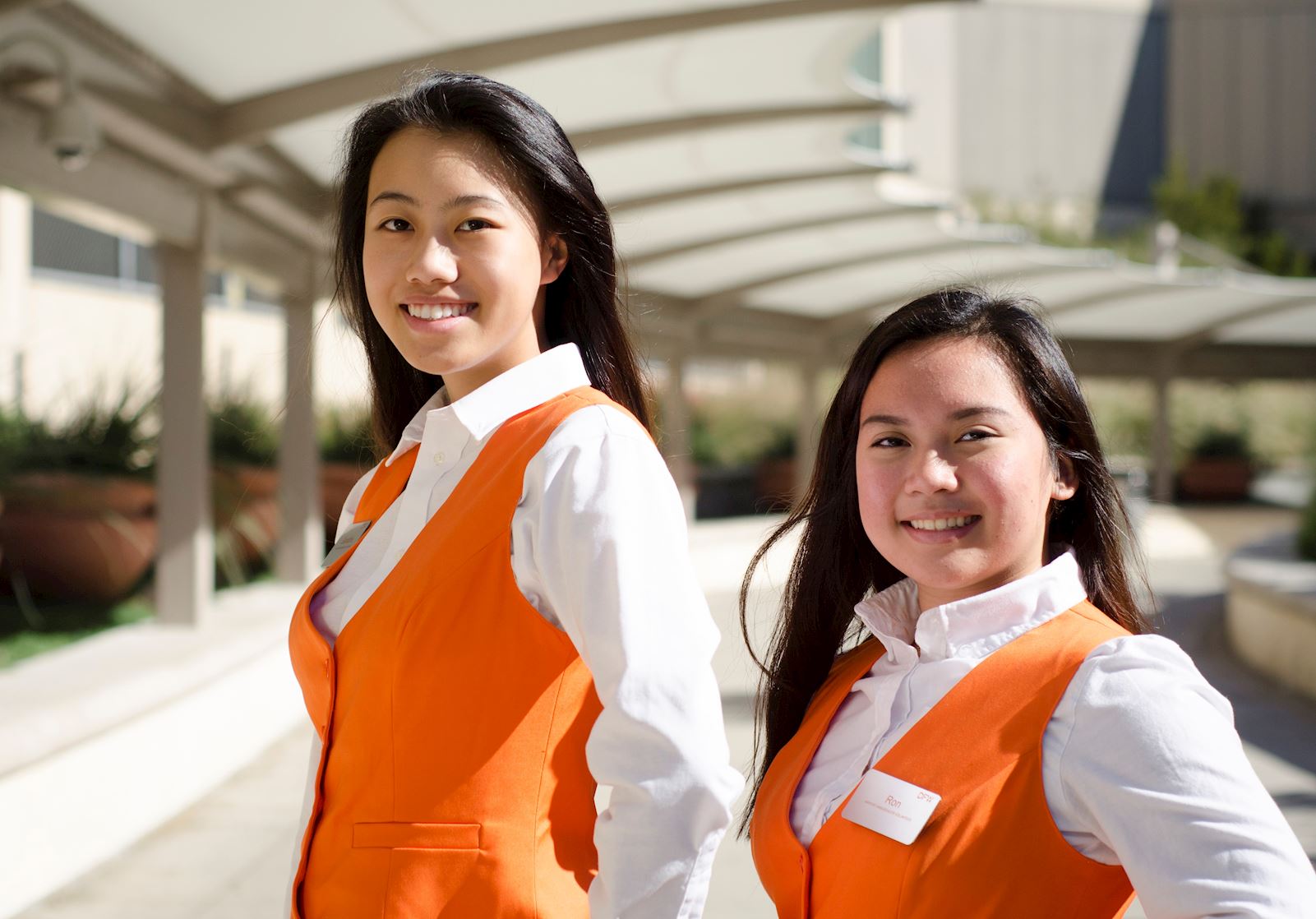 What will you do as a Navigator volunteer?
Assist customers with directions and information within the Terminals

Use technology to guide airport customers

Answer questions about the Airport's amenities, dining, retail, and transportation options

Provide direction to gates and Terminals

Earn community service hours and learn new skills
Qualifications and commitment
Enjoys learning from and interacting with people

Adhere to health and safety protocols, according to DFW policy

Attend ongoing training and follow the Ambassador Volunteer Handbook guidelines

Must be between the ages of 16 and 18, or until 22 years of age if pursuing higher education

Actively volunteer for at least one year

Complete a minimum of 2 shifts per calendar month
Orientation and Training
We welcome you to attend a volunteer orientation to learn more. Register for the next session by creating a profile, selecting "Become a Volunteer" under "Volunteers" at the top of the page. The Orientation schedule may vary, based upon opportunity availability.
Orientation is followed by a brief interview with program staff before being scheduled for training. Training consists of learning how to navigate the Terminals, how to properly answer customers' questions, how to provide an exceptional customer experience, learning emergency procedures, transportation information, a walking tour, and more.
For additional volunteer information, please contact the Ambassador Program Office at 972-973-7010 or email us at volunteer@dfwairport.com.